Contextual advertising in Aweb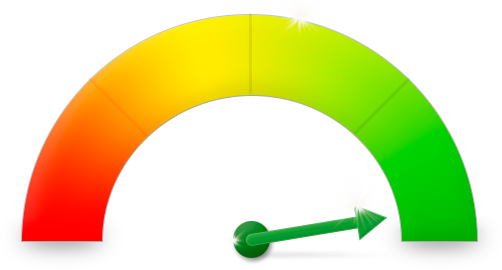 Attract clients effectively
We use the most advanced advertising campaign management technologies.
We collect statistics on conversions, requests, and calls. We calculate the effectiveness of advertising.
Grow your business with our help!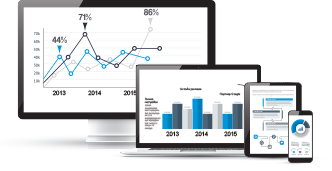 Fine-tuning
While working on a task, we plan campaigns by days of the week and hours, fine-tune geotargeting, and control costs down to a penny.
We fight with inappropriate clicks, and make the best use of the advertising budget.
The main task is to save the client's money with the maximum return for the business.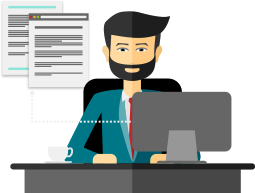 Manage your business, not the context
You know your business very well. We know everything about advertising on the Internet.
Leave ad management to certified professionals and focus on growing your own business.
Leave the job to the best specialists
Aweb is a certified premium partner of Google. We are always aware of all new products in online advertising.
You can trust our specialists. They confirm their qualifications in certification exams every 12 months.
Objectives: optimize the use of every penny of the advertising budget
416
launched contextual
advertising campaigns
41%
of the advertising budget,
on average,
is saved by our client
1,87
average ad position
of our clients
in the search
10,5%
average CTR in advertising
campaigns of our clients
About the benefits of contextual advertising
You get fast results within 24 hours.
Advertising is aimed only at the target audience.
Mobility. You can change, add keywords and ads at any time during the advertising campaign.
It is possible to experiment with different ad copies.
Flexible cost control. You set your daily budget.
Geo-targeting. The ability to customize the display of ads only in the regions you need.
You can choose hours and days of the week when your advertising is shown.
Self-configuration of contextual advertising
At first sight, contextual advertising seems to be a simple and affordable tool. But to use it effectively, you need professional set-up and quality control.
Almost all of our clients started by setting up contextual advertising on their own website in Google. Someone did it himself personally, someone instructed an employee from sales or marketing, or advertising departments, or even an office manager. But sooner or later, everyone concluded that contextual advertising doesn't work as efficiently as it can, and the money «goes nowhere».
By contacting us, clients received the result that they expected from contextual advertising initially, but could not get it, as they stumbled upon many problems typical for beginners and untrained specialists.
Principles of working with our clients' campaigns
The 6 points below will demonstrate what changes you will see if you entrust us with setting up and managing contextual advertising. Perhaps you will have a new vision of what contextual advertising is and why your business needs it.
Elimination of untargeted traffic. These are situations in which there are many visits to the website, and the conversion is low.
Full automation. Automatic updating of prices in advertisements according to the latest data on the website, disabling advertisements that lead to broken pages and pages of missing products.
Fine-tuning your advertising campaign and analytics. Targeting settings by geography, by day and time of ad impressions, as well as tracking the results of requests.
Increased ROI. We disable ads for products that cost more to advertise than the profits they generate.
Reducing the advertising budget. Don't be surprised, we are actually cutting, not increasing your ad budget. We make it so that you pay less for clicks.
Efficiency. Having access to statistics, we collect data on conversions, requests, and calls. Then we analyze them and calculate the effectiveness of advertising.
We confirm each of the stated points with a real example of our work. Let's look at real cases:
The website of the English language courses was visited daily by 1,500 unique visitors daily. However, the conversion was only 3-4 applications per month. After our work, the conversion increased by 260% and the cost of attracting a lead from contextual advertising decreased by 3.63 times. Result: the website owner got more clients and started paying less for advertising.
conversion for organic traffic increased by 379%
the cost of acquiring a lead for contextual advertising decreased 3.63 times
the total number of conversions increased by 260%

The pizza-delivery company independently advertised on Google through AdWords, but got no results. After we took up the advertising campaign, the number of orders through the website doubled.
total sales increased by 37%
22.64% conversion rate of site visitors to order
620% return on investment in contextual advertising

When we got involved in contextual advertising for the Laserhouse clinic network, we found out that the rates for the query «laser hair removal» are so high that it makes no sense to compete here. Without knowing this, clinics increase the already high request price.
414 words in the top 10 of Google
68% increase in the number of customers
2000 visitors per day

A sushi company approached us because the work of another agency did not suit it: the daily budget for clicks was spent too quickly. Within a month, we helped increase sales by 30%, and the number of clicks increased by 25%, and the number of lost orders decreased from 15% to 0%! Traffic of targeted visitors reached 3,500 people per month.
30% increase in online store sales
0% reduction in the number of lost orders to 0
3,500 target visitors per month

This case in terms of efficiency is simply unique, because we were able to help a client sell a product through contextual advertising in the absence of demand for it. For contextual advertising, such examples are quite rare. It is believed that it is impossible to sell something for which there are no requests on the Internet.
+ 39% of monthly sales via the Internet
the failure rate was reduced from 90% to 36%
348% ROI of the advertising campaign

Why can you trust us?
We are a certified Google Premium Partner. Our specialists confirm their qualifications by certification exams every 12 months.
We have been improving the effectiveness of contextual advertising since 2007.
Our employees regularly attend specialized Google seminars and conferences. Therefore, they immediately learn about the changes in the algorithms of the contextual advertising systems.
Our pricing principle or why it is more economical with us
The main principle of our work is efficiency and cost reduction for the client. Therefore, we do not use methods in which the cost of the contractor's services is from 10% to 15% of the advertising budget. After all, if an agency receives 10%, then it is profitable for it to continue using the client's advertising budget, without worrying about the effectiveness of the campaign.
After negotiations with a potential client, we estimate the amount of work that needs to be done to achieve the desired result. Then we provide a cost estimate in the offer. Our clients understand that they pay for the specialists' work. After achieving the result, he can estimate how much he saved thanks to our approach, and how much he could lose with a pricing system of 10% of the budget.
We do not just perform contextual advertising settings. We guide your prospect through the «sales funnel» from an ad click to purchase. And we will help you sell even more.
Working group
Effective promotion work is possible only in a well-coordinated team of highly specialized experts. Therefore, at least 4 collaborators will work on your project:

Project manager
The link between the client and the company. Listens to the client, understands his tasks, controls the working group of the project.

Technical supervisor
Defines global goals and makes progress towards achieving them.

Contextual advertising specialist
Monitors the progress of the campaign and quickly changes the settings.

Programmer
Receives tasks from a technical specialist and implements all necessary changes on the client's website.